MSK
Introduction
MSK conditions affect 14.9 million people symptoms of pain, stiffness, limited movement, and disability affecting QOL and independence.

Key contributor to multi-morbidity.

Ageing population, rising obesity physical activity levels will increase people with MSK conditions

NHS spends over £5 billion annually in treating MSK conditions

Musculoskeletal Health: A 5 year strategic framework for prevention across the lifecourse (PHE, 2019)
---
MSK and Public Health
MSK non-communicable conditions affect bones, joints, muscles

greatest cause of disability in England

grouped as inflammatory conditions such as rheumatoid arthritis,

conditions of MSK pain such as osteoarthritis of the hip, knee, neck and back pain, and osteoporosis and fragility fractures.

20% population consult GP about an MSK condition each year (PHE, 2019)
---
MSK and the Foot
Heel pain

Forefoot pain

1st MPJ pain

Inflammatory joint conditions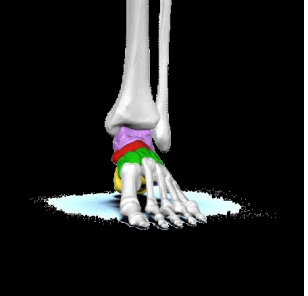 ---
MSK Pain and Podiatry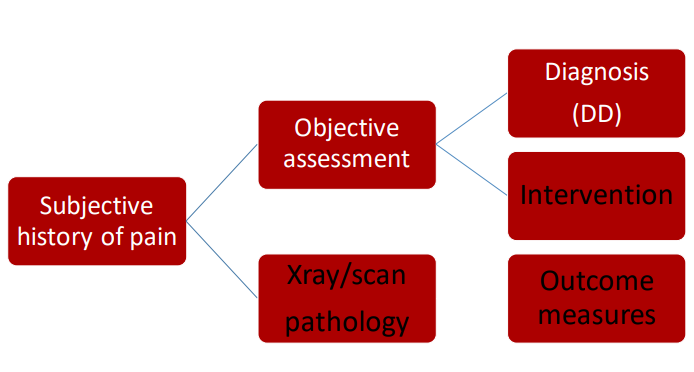 ---
Heel Pain
Plantar Faciitis
Plantar fasciitis is a condition in which there is persistent pain associated with chronic degenerative and reparative processes affecting the origin of the plantar fascia and surrounding peri-fascial surfaces. (NICE 2014).

Accounts for 80% of heel pains. likely hood of getting 10%(life time prevalance).

Therefore, if not sure more than likely to be plantar fasciitis

Patients with chronic plantar fasciitis have a thickened plantar fascia,(McMillan et al.2009)

MR is good to highlight pathological change 4.5mm or thicker denotes plantar fasciitis.
Plantar fascia rupture
Not common,more liable to occur with steroid injection. Loss of medial arch profile. May be partial/complete.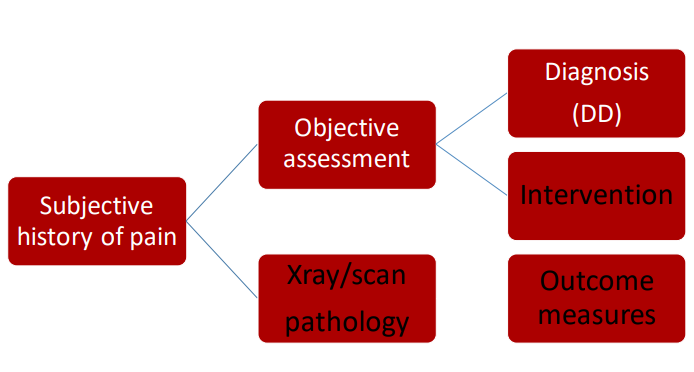 ---
Tendinous Lesions
Flexor hallucis longus,flexor digitorum longus; Tendinitis, tenosynovitis.

Swelling, tenderness with posterior medial heel pain.

Treatment

rest
physio
NSAIDs.
Ultra sound/MRI imaging.
Foot Orthotics
---
Foot Orthotics
Function
Change how and where forces are applied to the foot

Take the job of some of the structures in the foot that are commonly affected by pain
Can change the position and motion of the foot in walking and running (Nester et al, 2014)
External forces applied to foot from:

Ground reaction force

Relates to surface, shoes, insole, hosiery
Internal forces applied to foot from:

Muscle/tendons
Ligaments
Bone (joint contact forces)

The orthosis will be designed to change the external force applied to the foot in order to reduce the stress experienced by internal (painful) structures
---
Heel Pain Treatment
Stretching of plantar fascia is a common feature of treatment for plantar heel pain/ fasciitis (NICE 2014)

Systematic review (Landorf 2015) identified 12 interventions for management of heel pain. *weak, inconsistent evidence for stretching

Sweeting (2011) stretching interventions varied significantly between studies but combined plantar fascia and calf stretched of benefit.

Footwear difficulties for people with plantar heel pain Sulivan (2015)

Systematic review and meta analysis foot orthoses for plantar heel pain, Whittaker (2018)

Customised devices are more effective than sham orthoses for improvement of function in plantar heel pain. McCormick (2013)

Custom devices for plantar heel pain improve first step pain, Bishop (2018)

Customised foot orthoses may be equally effective as prefabricated orthoses at reducing pain or improving function in people with plantar heel pain, Ring (2014).
Inflammatory joint disease & treatment with foot orthotics
Foot orthoses may be prescribed for people with inflammatory joint diseases

Rheumatoid Arthritis and Osteoarthritis

Current debates and evidence on

Prefabricated V custom (Gallagher 2018) Chapman (2016)

Systematic reviews Hennessey & (Woodburn 2002)

Biomechanics and orthoses in RA, Woodburn (2003)Turner (2008)
---
Forefoot Pain
Forces and the Forefoot
External forces are applied to the foot during weight bearing tasks – at varied sites and varied directions.

Internal forces from the rest of the body are applied to the foot

Passive tissues (capsule, ligaments) come under increasing/decreasing tension

Active tissues (muscle/tendon) act in response to sensory information (from passive and active tissues and plantar surface)
---
Demands on Foot during loading
Compliance (absorb energy, "shock" and adapt to surfaces)

Stiffness (allow loads to be applied to the ground)

Sensory feedback (provide data on loads to assist management of balance and movement during tasks)
---
Anatomy 1st MPJ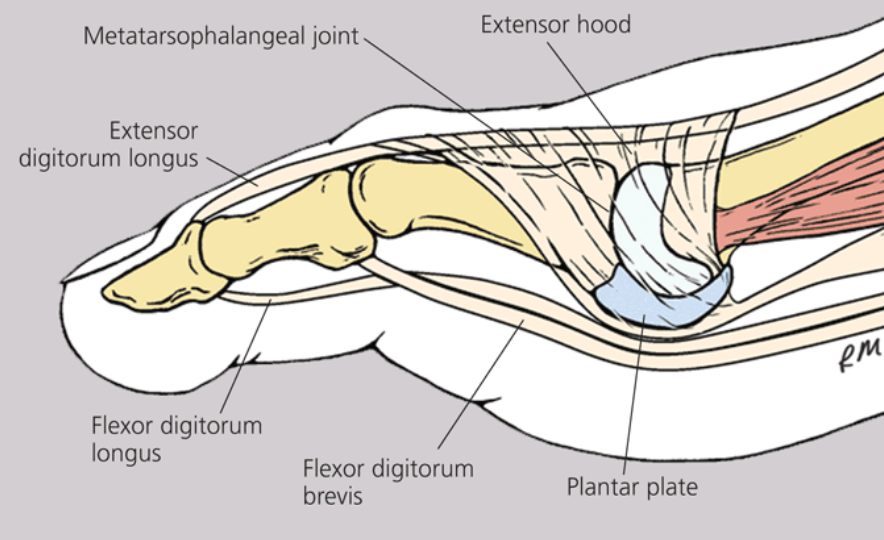 ---
Sesamoiditis
Subjective

Inflammation and pain
Dull or sharp
Swelling
Medial sesamoid
Limited 1stMPJ movement
Objective

PAC test
Passive axial compression
Sesamoids - Other Pathologies
Aetiology

Traumatic
Degenerative (OA RA Gout)
Sport
Footwear

DD:

Bipartite
Hallux valgus (Panchani 2016)
Tenosynovitis / Bursitis
Scan if suspect
---
Morton's Plantar digital neuritis
Subjective:

Parasthesia,
tenderness on direct palpation,
pain on weight bearing,
relieved by rest.
Demographics,
footwear,
activity

Objective:

Pastides (2012) compared clinical and radiological. - Mulder's click sensitivity

98% U/S sensitivity
90% MRI sensitivity 88%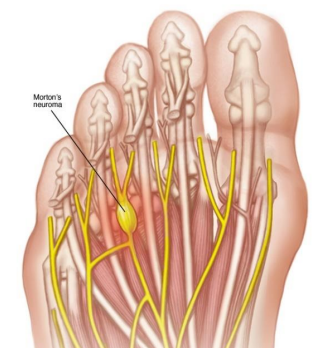 ---
Treatment
Differential diagnosis?

Pressure relieving forefoot pads, Lee (2014)

Process evaluation of pod treatment of forefoot pain Van der Zwaard (2013)
---
Hallux Limitus
Subjective:

Objective:

reduced ROM,
passive,
active,
resisted,
loaded,
dynamic X- Ray.

Functional Hallux Limitus (Payne 2002) Hubscher Manoeuvre test, not good indicator of limited 1st MPJ dorsiflexion (Gatt 2014)

Welsh (2010) foot orthoses for 1st MPJ pain

Halstead (2005) relationship between hallux dorsiflexion and heel eversion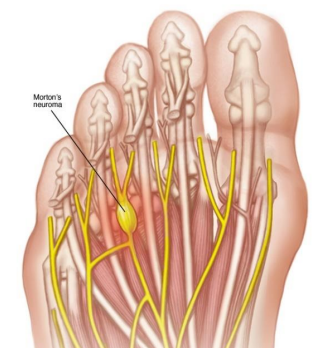 ---
Foot Orthotics: Issues for debate
Footwear vs Foot Orthotic
Patients attend with pain
Expectations
Footwear
Muntenau et al (2015) RCT orthoses Achilles tendinopathy
Williams & Nester (2010) Role of Footwear
Orthotics are just arch supports…
Explore the extensive range of possible design features
Orthotic prescription – one size does not fit all.
Chapman et al (2016) OA and off the shelf and "sham" orthoses
Children
Pes planus, flat foot, pronation Children adults
normal development
Phethean & Nester (2012)
Morrison et al (2013)
Re-normalise pronation
Custom Made
Professional Terminology
Patient expectations
Commercial developments
Hennesey et al (2012) custom made FO for people with RA
Prescription & method
Critical appraisal of foot orthotics
A number of criticisms have been made and difficulties encountered when researching the effects of foot orthoses. These are due to the variable nature of:

the patient profile,

individual orthotic prescription,

manufacture of the device, and

measurement of the outcome.
Orthotics - Patient Perspective
Despite development of evidence that orthotics have a therapeutic benefit there is still a lack of robust scientific evidence to support the use of foot orthoses.

Despite the significant shortfall of evidence in orthotic care both practitioners and patients strongly defend the clinical benefits of orthotic therapies in reducing pain associated with a wide range of muscular skeletal pathologies
---
Conclusion - Foot Orthotics
There is still insufficient numbers of good quality RCT'S to evaluate the clinical effectiveness of orthotics.

Hence, systematic and critical review of the provision and efficacy of foot orthoses remains an essential goal within professional practise so that practitioners can demonstrate a body of evidence supports the clinical decision made.

Convential trends in the range of orthotics provision in the health service are being challenged due a range of factors including to economic need, professional development and time management.

Service evaluations are required to assess the clinical value of treatment interventions.
---
Evidence Summary
Williams, A., & Nester, C. (2010). Footwear and foot orthoses. Edinburgh: Churchill Livingstone. S.C. Morrison et al. / Research in Developmental Disabilities 34 (2013) 3197–3201 3201

Munteanu S, Landorf K ,Menz H, Cook J, Pizzari T, Scott L , (2015) Effectiveness of customised foot orthoses in the treatment of Achilles tendinopathy: a randomised controlled trial. British Journal of sports medicine 49 989-994 doi:10.1136/bjsports-2014-093845

Phethean J and Nester C. (2012) The Influence of body weight, body mass index and gender on plantar pressures: Results of a cross-sectional study of healthy children. Gait & Posture 36:287-2901111

Morrison S Ferrari J Smillie S (2013) Assessment of gait characteristics and orthotic management in children with Developmental Coordination Disorder: Preliminary findings to inform multidisciplinary care Research in Developmental Disabilities 34 3197–3201

Chapman G Halstead J Redmond AC (2016) Comparability of off the shelf foot orthoses in the redistribution of forces in midfoot osteoarthritis patients. Gait and Posture 49 235-240

Hennessey K Woodburn J Steultjens M Custom Foot Orthoses for Rheumatoid Arthritis: A Systematic Review Arthitis care and research 64 3 311-320

McMillan AM , Landorf KB , Barrett JT , et al . Diagnostic imaging for chronic plantar heel pain: a systematic review and meta-analysis. J Foot Ankle Res 2009; 2: 32. doi:10.1186⁄1757-1146-2-32

Woodburn J, Barker S, Helliwell PS. A randomized controlled trial of foot orthoses in rheumatoid arthritis. Journal Rheumatol. 2002;29:1377–83

Turner DE, Helliwell PS, Siegel KL, Woodburn J. Biomechanics of the foot in rheumatoid arthritis: identifying abnormal function and the factors associated with localised disease 'impact. Clin Biomech. 2008;23:93–100.

Woodburn J, Helliwell PS, Barker S. Changes in 3D joint kinematics support the continuous use of orthoses in the management of painful rearfoot deformity in rheumatoid arthritis. J Rheumatol. 2003;30:2356–64.

Nester, C.J., Jarvis, H., Bowden, P.D., Jones, R.K., Lui, A. (2014) Movement of the human foot in 100 pain free individuals aged 18-45. Implications for understanding normal foot function. Journal of foot and ankle research. 7:51.

Bishop, C., Thewlis, D., & Hillier, S. (2018). Custom foot orthoses improve first-step pain in individuals with unilateral plantar fasciopathy: A pragmatic randomised controlled trial. BMC Musculoskeletal Disorders, 19 doi:http://dx.doi.org/10.1186/s12891-018-2131-6

Gallagher, K. S., Godwin, J., Hendry, G. J., Steultjens, M., & Woodburn, J. (2018). A protocol for a randomised controlled trial of prefabricated versus customised foot orthoses for people with rheumatoid arthritis: The FOCOS RA trial foot orthoses – customised v off-the-shelf in rheumatoid arthritis]. Journal of Foot and Ankle Research, 11 doi:http://dx.doi.org/10.1186/s13047-018-0272-3

McCormick, C. J., Bonanno, D. R., & Landorf, K. B. (2013). The effect of customised and sham foot orthoses on plantar pressures. Journal of Foot and Ankle Research, 6, 19. doi:http://dx.doi.org/10.1186/1757-1146-6-19

Lee, P. Y., Landorf, K. B., Bonanno, D. R., & Menz, H. B. (2014). Comparison of the pressure-relieving properties of various types of forefoot pads in older people with forefoot pain. Journal of Foot and Ankle Research, 7, 18. doi:http://dx.doi.org/10.1186/1757-1146-7-18

van der Zwaard, B.,C., Swagerman, W. J. C., Vanwanseele, B., Gorter, K. J., van der Horst, H.,E., & Elders, P. J. M. (2013). Process evaluation of podiatric treatment of patients with forefoot pain. Journal of Foot and Ankle Research, 6, 32. doi:http://dx.doi.org/10.1186/1757-1146-6-32

Welsh, B. J., Redmond, A. C., Chockalingam, N., & Keenan, A. (2010). A case-series study to explore the efficacy of foot orthoses in treating first metatarsophalangeal joint pain. Journal of Foot and Ankle Research, 3, 17. doi:http://dx.doi.org/10.1186/1757-1146-3-17

Halstead J, Turner DE, Redmond AC:The relationship between halluxdorsiflexion and ankle joint complex frontal plane kinematics: apreliminary study.Clin Biomech (Bristol, Avon)2005,20(5):526-531.

Landorf KB Menz H (2008) Plantar heel pain and fasciitis BMJ Clinical evidence Landorf, K.B. (2015) Plantar heel pain and plantar fasciitis. BMJ Clinical Evidence. NICE (2015) Clinical Knowledge Summaries Plantar Faciitis. www.cks.nice.org.uk

Whiattaker G, et al ( 2017) Foot orthoses for plantar heel pain: a systematic review and meta-analysis https://www.researchgate.net/publication/319986433_Foot_orthoses_for_plantar_heel_pain_a_systematic_review_and_met a-analysis [accessed Oct 10 2019].

Ring, K. Ottter, S. (2014) Clinical efficacy and cost effectiveness of bespoke and prefabricated orthoses for plantar heel pain. Musculoskeletal Care •

Sulivan J et al (2015) Determinants of footwear difficulties in people with plantar heel pain. Journal of Foot and Ankle Research

Whittaker G (2015) Corticosteriod injections compared to foot orthoses for plantar heel pain: protocol for the SOOTHE heel pain randomised trial Journal of Foot and Ankle Research • Sweeting D (2011) The effectiveness of manual stretching in the treatment of plantar heel pain : a systematic review Journal of Foot and Ankle Research 4:19

Whittaker, G. A., Munteanu, S. E., Menz, H. B., Tan, J. M., Rabusin, C. L., & Landorf, K. B. (2018). Foot orthoses for plantar heel pain: A systematic review and meta-analysis. British Journal of Sports Medicine, 52(5), 322. doi:http://dx.doi.org/10.1136/bjsports-2016-097355